Our wrestling is not against flesh and blood; but against Principalities and Powers, against the rulers of the world of this darkness, against the spirits of wickedness in the high places. Ephesians 6:12
The demons are in this dark atmosphere for our trial St. Thomas Aquinas
"May the Pope guard against the performers of miracles. For the time has come when the most astonishing wonders will take place on the earth and in the air.
Our Lady of La Salette 19 Sept. 1846
(Published by Mélanie 1879)
"The demons of the air together with the Antichrist will perform great wonders on earth and in the atmosphere, and men will become more and more perverted. God will take care of His faithful servants and men of good will. The Gospel will be preached everywhere, and all peoples of all nations will get to know the truth.
Our Lady of La Salette 19 Sept. 1846
(Published by Mélanie 1879)
Voices will be heard in the air.
Our Lady of La Salette 19 Sept. 1846
(Published by Mélanie 1879)
"The seasons will be altered, the earth will produce nothing but bad fruit, the stars will lose their regular motion, and the moon will only reflect a faint reddish glow. Water and fire will give the earth's globe convulsions and terrible earthquakes which will swallow up mountains, cities, etc...
Our Lady of La Salette 19 Sept. 1846
(Published by Mélanie 1879)
Anglo Protestant Scum mocking the Catholic Faith as usual.
Origin
Thomas Aquinas's Summa Theologica, written c. 1270, includes discussion of several questions regarding angels such as, "Can several angels be in the same place?"[2] However, the idea that such questions had a prominent place in medieval scholarship has been debated, and it has not been proven that this particular question was ever disputed.[6] One theory is that it is an early modern fabrication,[a] used to discredit scholastic philosophy at a time when it still played a significant role in university education. James Franklin has raised the scholarly issue, and mentions that there is a 17th-century reference in William Chillingworth's Religion of Protestants (1637),[7] where he accuses unnamed scholastics of debating "whether a Million of Angels may not fit upon a Needle's point?" This is earlier than a reference in the 1678 The True Intellectual System Of The Universe by Ralph Cudworth. Helen S. Lang, author of Aristotle's Physics and its Medieval Varieties (1992), says (p. 284): The question of how many angels can dance on the point of a needle, or the head of a pin, is often attributed to 'late medieval writers'.... In point of fact, the question has never been found in this form… Peter Harrison (2016) has suggested that the first reference to angels dancing on a needle's point occurs in an expository work by the English divine (minister), William Sclater (1575–1626).[8] In An exposition with notes upon the first Epistle to the Thessalonians (1619), Sclater claimed that scholastic philosophers occupied themselves with such pointless questions as whether angels "did occupie a place; and so, whether many might be in one place at one time; and how many might sit on a Needles point; and six hundred such like needlesse points."[9] Harrison proposes that the reason an English writer first introduced the "needle's point" into a critique of medieval angelology is that it makes for a pun on "needless point".[8]
Source
Now the offspring of the Anglo Protestant scum who are godless homos are debating how many space alien craft are out there!
Full circle.
God punishes those wicked protestants by letting these men lose their mind debating something that they falsely accused Roman Catholics of doing...
There May Be 4 Quintillion Alien Spacecraft Buzzing in Solar System...
Five years ago a very strange object—maybe a thousand feet long, oblong, shiny and fast—streaked across space, tens of millions of miles from Earth. Its course and speed indicated it had come from outside the solar system. A visitor from another star. Astronomers dubbed the thing 'Oumuamua—Hawaiian for "scout"—and started arguing about it.On one side are an overwhelming majority of scientists who don't know what 'Oumuamua is, but aren't willing to speculate as to what it might be. On the other side, are a much smaller camp led by Harvard astronomer Avi Loeb, who argues that we should at least consider the possibility that 'Oumuamua is an alien spacecraft. Now Loeb is asking the next logical question. How many other 'Oumuamuas could there be in and around the solar system? In a new study that appeared online on Sept. 22 and hasn't yet been peer-reviewed, Loeb and his coauthor Carson Ezell, also a Harvard astronomer, concluded there are as many as 4,000,000,000,000,000,000 (or 4 quintillion) of them. Each is a visitor from another star, and each, possibly, artificially created. That might seem like a lot. But the solar system is vast. And the space between our star system and our closest neighbor, Proxima Centauri, is even more vast. Actually finding any of those 4 quintillion possible mysterious objects for closer study could be really, really hard. To be clear, Loeb isn't claiming there are quintillions of alien craft zooming around our corner of the Milky Way. After all, he's never said that 'Oumuamua is definitely a robotic probe or crewed craft—just that we should be open to the possibility. So what Loeb and Ezell calculated isn't the population of alien craft. It's the population of possible alien craft or other possible artificial objects. Leftover ET rocket parts. Unexplainable fragments of alien technology beyond our understanding. That kind of thing.
Source
Saint Basil also, on Isaiah x, writes that the bodies of Demons are sometimes of air and sometimes of fire, and often compounded of both these elements: there can, indeed, be no doubt that the Demons take upon themselves just that kind of concrete body which answers the particular purpose which they have in view; and their different shapes and appearances may be said to be as limitless as those adopted by Proteus in his various forms. For just as the exhalations of the earth form themselves into clouds which, when shaken by the winds, take an infinite variety of shapes; so also do the Demons, by means of their fluency and rapid dexterity, shape their bodies from a concrete condensation of air and vapours into whatever form they desire.
S. Basil again, on Isaiah ii, says that they often freakishly infest men in the form of a cat or a fly or a dog; Tamblicus (De Mysteriis Aegyptiorum: and Psellus (De Daemonibus) write that it is not possible to compute the various forms in which they busy themselves: for now they will confine themselves within the very smallest of bodies, and now dilate themselves into monstrous size; sometimes they appear as men, sometimes as women; they will roar like lions, or leap like panthers, or bark like dogs; and at times will transform themselves into the shape of a wineskin or some other vessel. Alvarado a Minues, Oviedo, and those who have written of the customs of the West Indians, testify to very frequent meetings with Demons appearing now in the shape of one animal, now in that of another. And here it is worth while to set down the various shapes and forms in which they have manifested themselves to the witches of our own time. DEMONOLATRY BK.I. CH.III. NICOLAS REMY 1595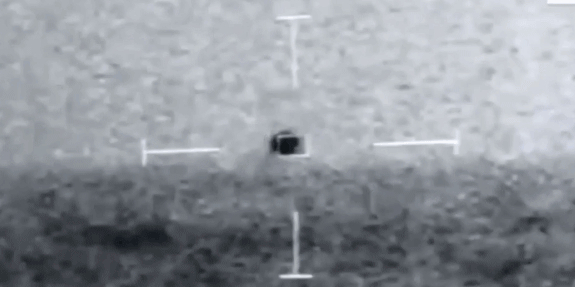 Article 4. Whether our atmosphere is the demons' place of punishment?
Objection 1. It would seem that this atmosphere is not the demons' place of punishment. For a demon is a spiritual nature. But a spiritual nature is not affected by place. Therefore there is no place of punishment for demons.
Objection 2. Further, man's sin is not graver than the demons'. But man's place of punishment is hell. Much more, therefore, is it the demons' place of punishment; and consequently not the darksome atmosphere.
Objection 3. Further, the demons are punished with the pain of fire. But there is no fire in the darksome atmosphere. Therefore the darksome atmosphere is not the place of punishment for the demons.
On the contrary, Augustine says (Gen. ad lit. iii, 10), that "the darksome atmosphere is as a prison to the demons until the judgment day."
I answer that, The angels in their own nature stand midway between God and men. Now the order of Divine providence so disposes, that it procures the welfare of the inferior orders through the superior. But man's welfare is disposed by Divine providence in two ways: first of all, directly, when a man is brought unto good and withheld from evil; and this is fittingly done through the good angels. In another way, indirectly, as when anyone assailed is exercised by fighting against opposition. It was fitting for this procuring of man's welfare to be brought about through the wicked spirits, lest they should cease to be of service in the natural order. Consequently a twofold place of punishment is due to the demons: one, by reason of their sin, and this is hell; and another, in order that they may tempt men, and thus the darksome atmosphere is their due place of punishment.
Now the procuring of men's salvation is prolonged even to the judgment day: consequently, the ministry of the angels and wrestling with demons endure until then. Hence until then the good angels are sent to us here; and the demons are in this dark atmosphere for our trial: although some of them are even now in hell, to torment those whom they have led astray; just as some of the good angels are with the holy souls in heaven. But after the judgment day all the wicked, both men and angels, will be in hell, and the good in heaven.
Reply to Objection 1. A place is not penal to angel or soul as if affecting the nature by changing it, but as affecting the will by saddening it: because the angel or the soul apprehends that it is in a place not agreeable to its will.
Reply to Objection 2. One soul is not set over another in the order of nature, as the demons are over men in the order of nature; consequently there is no parallel.
Reply to Objection 3. Some have maintained that the pain of sense for demons and souls is postponed until the judgment day: and that the beatitude of the saints is likewise postponed until the judgment day. But this is erroneous, and contrary to the teaching of the Apostle (2 Corinthians 5:1): "If our earthly house of this habitation be dissolved, we have a house in heaven." Others, again, while not admitting the same of souls, admit it as to demons. But it is better to say that the same judgment is passed upon wicked souls and wicked angels, even as on good souls and good angels.
Consequently, it must be said that, although a heavenly place belongs to the glory of the angels, yet their glory is not lessened by their coming to us, for they consider that place to be their own; in the same way as we say that the bishop's honor is not lessened while he is not actually sitting on his throne. In like manner it must be said, that although the demons are not actually bound within the fire of hell while they are in this dark atmosphere, nevertheless their punishment is none the less; because they know that such confinement is their due. Hence it is said in a gloss upon James 3:6: "They carry fire of hell with them wherever they go." Nor is this contrary to what is said (Luke 8:31), "They besought the Lord not to cast them into the abyss"; for they asked for this, deeming it to be a punishment for them to be cast out of a place where they could injure men. Hence it is stated, "They [Vulg. 'He'] besought Him that He would not expel them [Vulg. 'him'] out of the country" (Mark 5:10).
MARIA OF THE CROSS,
Victim of Jesus nee MELANIE CALVAT,
Shepherdess of La Salette
"I protest highly against a different text, which people may dare publish after my death. I protest once more against the very false statements of all those who dare say and write First that I embroidered the Secret; second, against those who state that the Queen Mother did not say to transmit the Secret to all her people." Mélanie