First DOOM event involving Automobiles.
Planes ✅
Trains
Automobiles ✅
PLANE DOOM
21 MARCH 2022
Chinese airliner crashes with 132 aboard in country's south
BEIJING (AP) — A China Eastern Boeing 737-800 with 132 people on board crashed in the southern province of Guangxi on Monday, officials said. The Civil Aviation Administration of China said in a statement the crash occurred near the city of Wuzhou in Teng county. The flight was traveling from Kunming in the western province of Yunnan to the industrial center of Guangzhou along the east coast, it added. There was no immediate word on numbers of dead and injured. The plane was carrying 123 passengers and nine crew members, the CAAC said, correcting earlier reports that 133 people had been on board. Chinese President Xi Jinping called for an "all-out effort" to be made in the rescue operation, for post-crash arrangements to be handled appropriately and potential safety hazards investigated to ensure complete civil aviation flight safety. People's Daily reports that 117 rescuers have already arrived at the crash site. Guangxi fire department is organizing 650 rescuers who are heading to the site from three directions. CCTV reports that China Eastern Airlines set up nine teams with focuses like aircraft disposal, accident investigation and family assistance, and they are heading to the site. The CAAC said it had sent a team of officials, and the Guangxi fire service said work was underway to control a mountainside blaze ignited by the crash. Satellite data from NASA showed a massive fire just in the area of where the plane went down at the time of the crash..
Source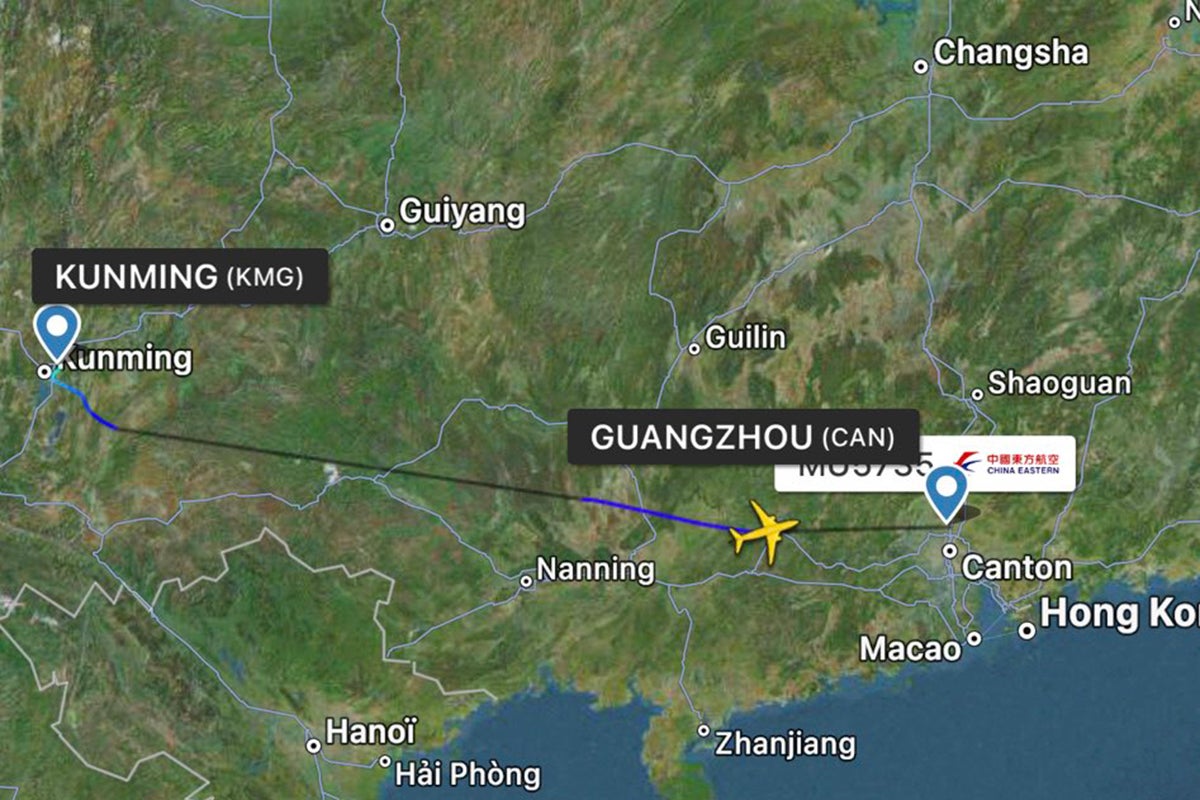 AUTOMOBILE DOOM
14 MARCH 2022
Multiple people are dead after huge pile-up involving FIFTY cars and several 18-wheelers on I-57 in Missouri caused by driver braking too late in heavy fog
Multiple people are dead following a car pile-up in Missouri involving up to fifty vehicles on Monday morning. The Mississippi County EMS believes a driver hit the breaks, ensuing a chain reaction on Interstate 57 near Charleston. The pile-up was caused by someone braking late in fog around 8am, local news station 23WIFR reported. 'As we approached the interstate, it was a very thick fog, you couldn't - the visibility was less than 50 feet, so, the traffic had already backed up,' Director of the Charleston Department of Public Safety Robert Hearne told the outlet. 'We had multiple accidents on both sides of the interstate, the north and the southbound lanes were shut down.' The Mississippi, Missouri, County Sheriff's Office declined to release the number of fatal victims on Thursday afternoon, but director of the Mississippi County EMS Zach Bolden confirmed several had died in the tragic crash. 'Not releasing that information at this time. Still an active accident scene with multiple agencies working to help all involved and clear the scene,' the department wrote on Facebook.
DailyMail.com has reached out to Missouri Highway Patrol and the Mississippi County Sheriff's Office for comment. The Missouri Department of Public Safety said in a statement: 'This is a major incident with multiple crashes involving several tractor trailers and fatalities. 'Both directions are closed and there is a large-scale cleanup underway as well as continuing major-crash fatality scene investigation by Missouri State Highway Patrol. There is no estimated time for reopening I-57.' Harrowing videos from the scene shows trucks on fire and smoke billowing for miles. The Missouri State Highway Patrol confirmed at least one of the deaths but EMS at the scene say there are multiple fatalities. Police also reported vehicle fires, including several 18-wheelers, and at least one person was airlifted to receive medical care. Among people taking to hospitals were two emergency responders, local news station KFVS reported. Several others were treated at the scene. Highway Patrol is still clearing the scene. Law enforcement has asked the public to avoid all roads leading into I-57, as they're being shut down due to traffic and emergency vehicles. The Missouri Department of Transportation said the stretch of I-57 from I-55 to the Illinois state line will be likely closed for several hours. Pictures posted on social media show lines of cars at the site of the accident and black smoke stretching into the sky.
Source