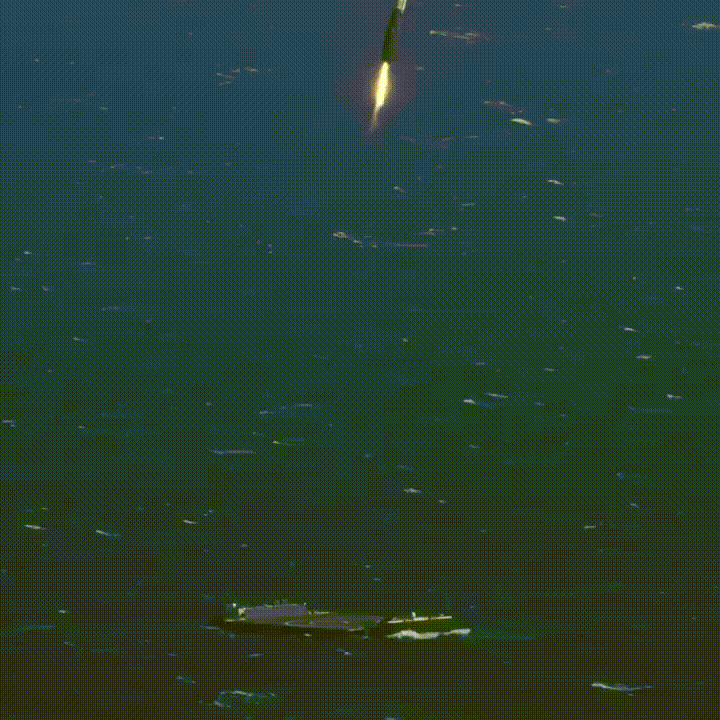 The first was like a lioness, and had the wings of an eagle: I beheld till her wings were plucked off, and she was lifted up from the earth, and stood upon her feet as a man, and the heart of a man was given to her. Dan.7:4
The First Beast is Lioness with Wings of an Eagle
FIRST BEAST LIONESS WITH WINGS OF AN EAGLE = THE AIRLINE AND SPACE INDUSTRIES (Boeing + SpaceX + Blue Origin + Airbus + United Launch Alliance etc...)
SpaceX just launched a Falcon 9 rocket on a record 9th flight and stuck the landing
CAPE CANAVERAL, Fla. — A SpaceX Falcon 9 rocket launched a new batch of 60 Starlink internet satellites into orbit early Sunday (March 14) and nailed its landing at sea to top off a record-setting mission. The veteran Falcon 9 rocket is the first in SpaceX's fleet to launch and land a record nine times. The two-stage launcher blasted off from Pad 39A at NASA's Kennedy Space Center here in Florida at 6:01 a.m. EDT (1101 GMT). Approximately nine minutes later, the reusable rocket's first stage returned to Earth to attempt its ninth landing on SpaceX's drone ship "Of Course I Still Love You" stationed out in the Atlantic Ocean. The flight comes just days after the company's last launch, where a different Falcon 9 rocket took off from neighboring Space Launch Complex 40, at Cape Canaveral Space Force Station. Both missions delivered a full stack of 60 Starlink satellites to orbit, helping SpaceX inch ever-closer to filling its initial constellation of 1,440 satellites.
Source
Her wings were plucked off, and she was lifted up from the earth......
Her wings were plucked off, and she was lifted up from the earth......
If that is not an apt description of SpaceX Falcon 9...I don't know what is....


Here is my take on the Four Beasts:
The Four beasts of Daniel are:
FIRST BEAST LIONESS WITH WINGS OF AN EAGLE = THE AIRLINE AND SPACE INDUSTRIES
1. The first was like a lioness, and had the wings of an eagle: I beheld till her wings were plucked off, and she was lifted up from the earth, and stood upon her feet as a man, and the heart of a man was given to her
SECOND BEAST BEAR = SOCIAL MEDIA (facebook twitter etc...)
2. And behold another beast like a bear stood up on one side: and there were three rows in the mouth thereof, and in the teeth thereof, and thus they said to it: Arise, devour much flesh.
THIRD BEAST LEOPARD = NATIONALISM OF THE FORERUNNER TO THE ANTICHRIST (HE WHO MURDERS THE FATIMA POPE WITH AN ARMY MADE UP OF MANY NATIONS)
3. After this I beheld, and lo, another like a leopard, and it had upon it four wings as of a fowl, and the beast had four heads, and power was given to it.
FOURTH BEAST = THE ANTICHRIST (THIS IS CHURCH DOCTRINE AS ALL FATHERS TESTIFY)
4. After this I beheld in the vision of the night, and lo, a fourth beast, terrible and wonderful, and exceeding strong, it had great iron teeth, eating and breaking in pieces, and treading down the rest with its feet: and it was unlike to the other beasts which I had seen before it, and had ten horns.
All four beast are different from one another - the third and fourth beasts are political in nature but different - the third being man-made nationalistic political authority and the fourth being man-made universal political authority.
I think this is in line with what the Church Fathers would say.
If you are a Churchman, Theologian or Vatican Official and you find fault in this let me know.
Her wings were plucked off, and she was lifted up from the earth......