The darksome atmosphere is as a prison to the demons until the judgment day. They carry fire of hell with them wherever they go. The devils besought the Lord not to cast them into the abyss; for they asked for this, deeming it to be a punishment for them to be cast out of a place where they could injure men. Hence it is stated,They besought Him that He would not expel them out of the country. St Thomas Aquinas
In the year 1864, Lucifer together with a large number of demons will be unloosed from hell
Our Lady of La Salette 19 Sept. 1846
(Published by Mélanie 1879)
The demons of the air together with the Antichrist will perform great wonders on earth and in the atmosphere, and men will become more and more perverted.
Our Lady of La Salette 19 Sept. 1846
(Published by Mélanie 1879)
For the time has come when the most astonishing wonders will take place on the earth and in the air.
Our Lady of La Salette 19 Sept. 1846
(Published by Mélanie 1879)

Our wrestling is not against flesh and blood; but against Principalities and Powers, against the rulers of the world of this darkness, against the spirits of wickedness in the high places. Ephesians 6:12
Arise, O Lord, let not man prevail....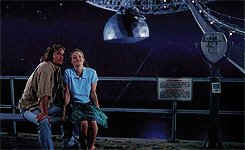 Huge Puerto Rico radio telescope, already damaged, collapses
A huge, already damaged radio telescope in Puerto Rico that has played a key role in astronomical discoveries for more than half a century completely collapsed on Tuesday. The telescope's 900-ton receiver platform fell onto the reflector dish more than 400 feet below. The U.S. National Science Foundation had earlier announced that the Arecibo Observatory would be closed. An auxiliary cable snapped in August, causing a 100-foot gash on the 1,000-foot-wide (305-meter-wide) dish and damaged the receiver platform that hung above it. Then a main cable broke in early November. The collapse stunned many scientists who had relied on what was until recently the largest radio telescope in the world. "It sounded like a rumble. I knew exactly what it was," said Jonathan Friedman, who worked for 26 years as a senior research associate at the observatory and still lives near it. "I was screaming. Personally, I was out of control.... I don't have words to express it. It's a very deep, terrible feeling." Friedman ran up a small hill near his home and confirmed his suspicions: A cloud of dust hung in the air where the structure once stood, demolishing hopes held by some scientists that the telescope could somehow be repaired.
Source
GRADUAL Ps. 9:10-11, 19-20. You are a helper to those in need, in time of distress. Let those who know You trust in You, O Lord, for You do not forsake those who seek You. For the needy shall not always be forgotten, nor shall the patience of the poor forever perish. Arise, O Lord, let not man prevail.
Arise, O Lord, let not man prevail....
Arise, O Lord, let not the men in the space industry prevail.....
Read St Thomas on the Habitat of Demons....
1. Question 64. The punishment of the demons