DOOM event involving automobiles/bus + Plane....
Planes
Trains
Automobiles
18 DECEMBER 2019
One Person Dead and Dozens of Vehicles Wrecked in Huge Truck Pile-Up on Interstate
One person was killed and several more injured in a major pile-up involving trucks and other vehicles on a stretch of Pennsylvania interstate highway on December 18. Some 37 patients were sent to one local hospital following the crash, which happened at about 1.30pm on Interstate 80 in Union County, according to reports. The highway was temporarily closed in both directions following the crash. Drivers told local media that snow squalls in the area had led to poor visibility around the time of the incident.
Source
NEXT UP TRAIN DOOM......
21 DECEMBER 2019
Train Cars Derail, Fall into Potomac River in Harpers Ferry
A freight train crossing the Potomac River near Harpers Ferry derailed early Saturday morning, causing two cars to tip over a footbridge and plummet into the water. Seven cars derailed on the bridge, wiping out a section of a footbridge that's part of the famous Appalachian Trail, a major tourist draw for the town of Harpers Ferry. It appears no one was on the bridge at the time and no injuries were reported. The train was headed east over Winchester and Potomac Railroad Bridge between Harpers Ferry, West Virginia, and Maryland about 2:30 a.m., train operator CSX says. The empty grain cars derailed into the water and on the West Virginia shoreline, but the locomotive stayed ont the tracks, CSX says.
Source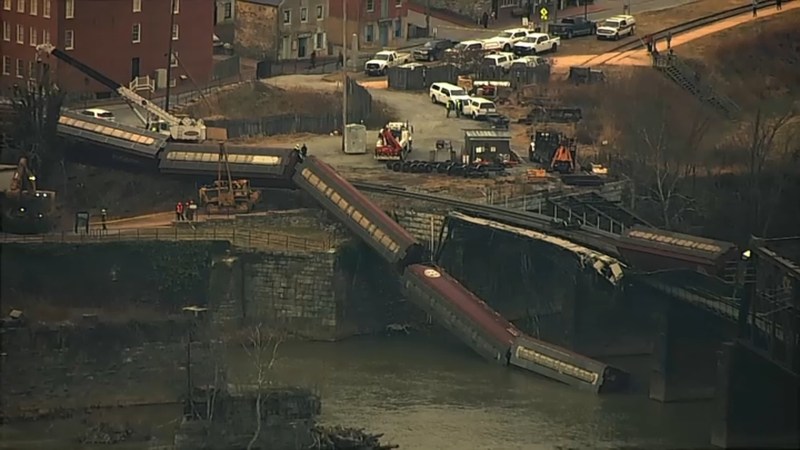 NEXT UP PLANE DOOM..........
WHAT?