The darksome atmosphere is as a prison to the demons until the judgment day. They carry fire of hell with them wherever they go. The devils besought the Lord not to cast them into the abyss; for they asked for this, deeming it to be a punishment for them to be cast out of a place where they could injure men. Hence it is stated,They besought Him that He would not expel them out of the country. St Thomas Aquinas
In the year 1864, Lucifer together with a large number of demons will be unloosed from hell
Our Lady of La Salette 19 Sept. 1846
(Published by Mélanie 1879)
The demons of the air together with the Antichrist will perform great wonders on earth and in the atmosphere, and men will become more and more perverted.
Our Lady of La Salette 19 Sept. 1846
(Published by Mélanie 1879)
For the time has come when the most astonishing wonders will take place on the earth and in the air.
Our Lady of La Salette 19 Sept. 1846
(Published by Mélanie 1879)
And then water and fire will purge the earth and consume all the works of men's pride and all will be renewed. God will be served and glorified."
Our Lady of La Salette 19 Sept. 1846
(Published by Mélanie 1879)
Our wrestling is not against flesh and blood; but against Principalities and Powers, against the rulers of the world of this darkness, against the spirits of wickedness in the high places.
Ephesians 6:12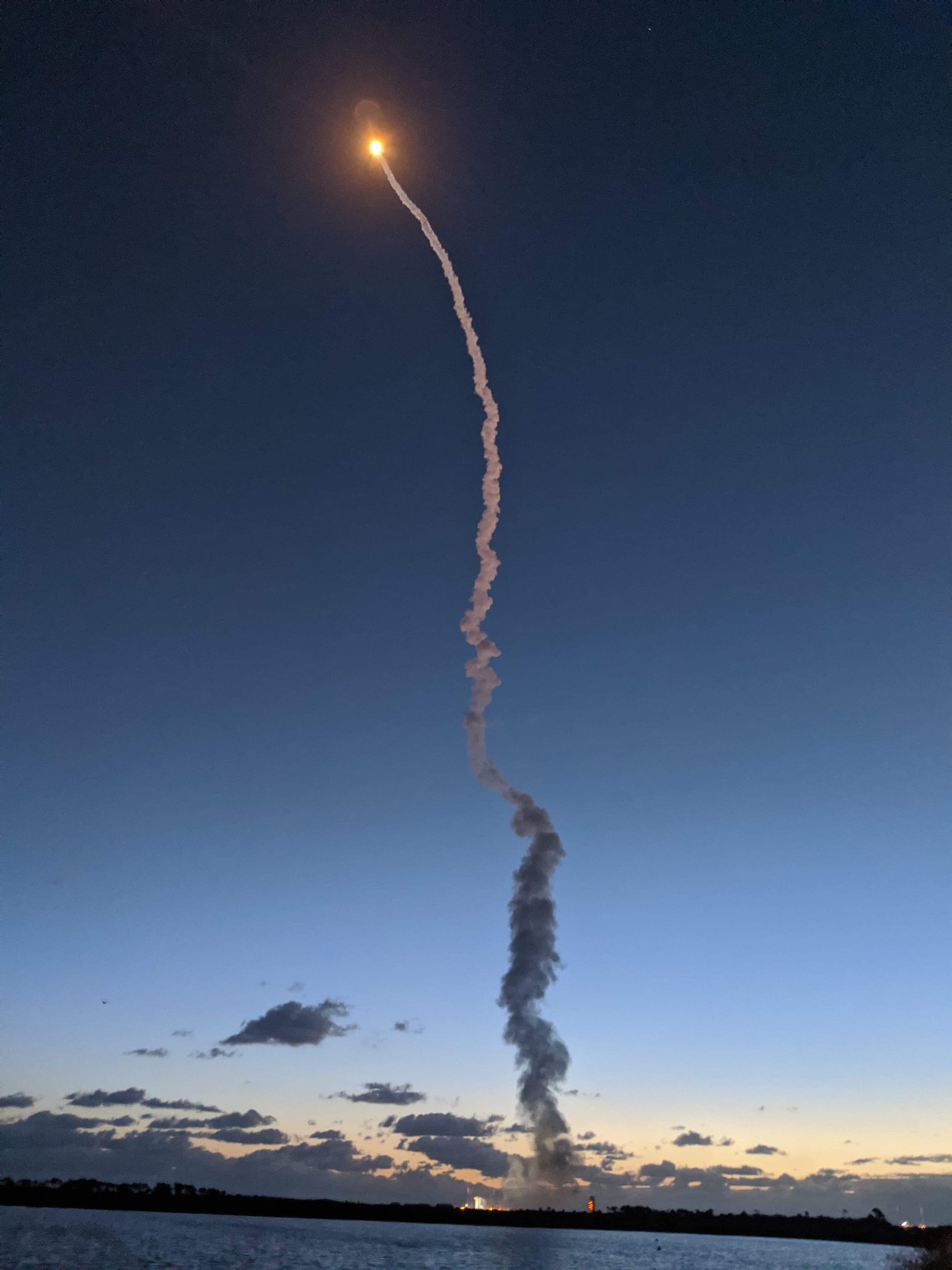 Boeing's Starliner spacecraft may have failed a key test by flying into the wrong orbit
Boeing's spacecraft Starliner did not achieve the proper orbit it needed to reach the International Space Station, shortly after the capsule launched from Florida early Friday morning. NASA ended the webcast of the mission earlier than expected as Boeing attempted to find a solution, saying there will be more updates soon. NASA Administrator Jim Bridenstine said in a tweet that flight controllers were "working the issue." "Starliner in stable orbit. The burn needed for a rendezvous with the ISS did not happen. Working the issue,"
Bridenstine said. Bridenstine added in another tweet that more information would be available at a 9 a.m. ET press conference. It's unclear whether Starliner will still be able to reach the space station. No people are on board the capsule, as the flight was planned to be one of the final key tests before Starliner flies NASA astronauts. The spacecraft launched at 6:36 a.m. ET on top of an Atlas V rocket built by United Launch Alliance (ULA), the joint venture of Boeing and Lockheed Martin. Issues with Starliner come as Boeing grapples with the fallout from two fatal crashes of its 737 Max commercial jetliner, arguably the largest scandal in the company's history. The two crashes -- which killed 346 people -- have embroiled Boeing in a government-wide review of its engineering practices as well as how the Federal Aviation Administration reviews aircraft.Boeing said earlier this month that it will suspend production of its best-selling aircraft at least through January as the FAA's investigation into the 737 Max continues.
Source
GRADUAL Ps. 9:10-11, 19-20. You are a helper to those in need, in time of distress. Let those who know You trust in You, O Lord, for You do not forsake those who seek You. For the needy shall not always be forgotten, nor shall the patience of the poor forever perish. Arise, O Lord, let not man prevail.
Read St Thomas on the Habitat of Demons....
1. Question 64. The punishment of the demons
2. Question 74. The fire of the final conflagration