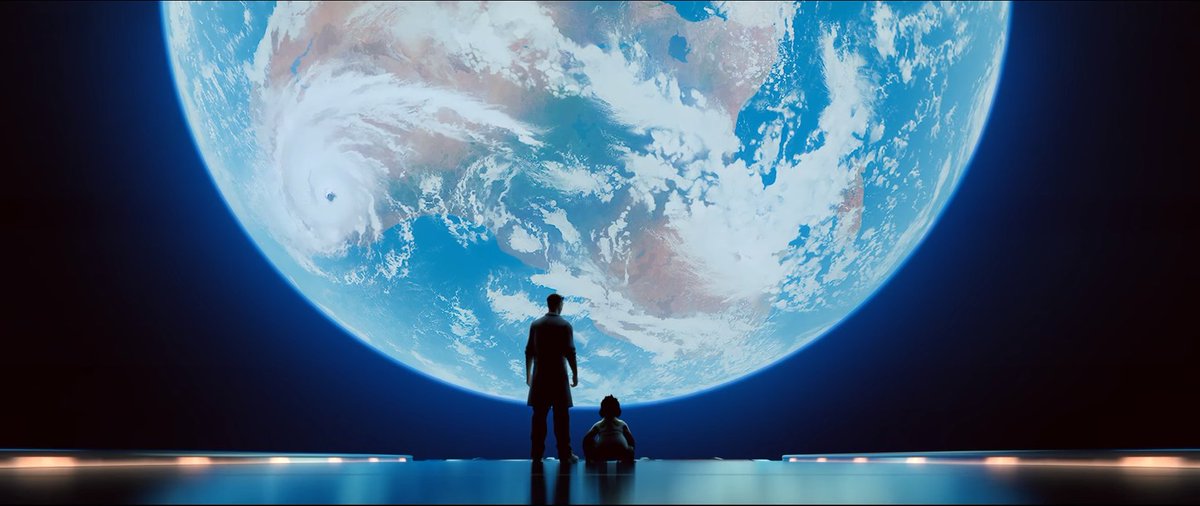 The darksome atmosphere is as a prison to the demons until the judgment day. They carry fire of hell with them wherever they go. The devils besought the Lord not to cast them into the abyss; for they asked for this, deeming it to be a punishment for them to be cast out of a place where they could injure men. Hence it is stated,They besought Him that He would not expel them out of the country. St Thomas Aquinas
In the year 1864, Lucifer together with a large number of demons will be unloosed from hell
Our Lady of La Salette 19 Sept. 1846
(Published by Mélanie 1879)
The demons of the air together with the Antichrist will perform great wonders on earth and in the atmosphere, and men will become more and more perverted.
Our Lady of La Salette 19 Sept. 1846
(Published by Mélanie 1879)
For the time has come when the most astonishing wonders will take place on the earth and in the air.
Our Lady of La Salette 19 Sept. 1846
(Published by Mélanie 1879)

Our wrestling is not against flesh and blood; but against Principalities and Powers, against the rulers of the world of this darkness, against the spirits of wickedness in the high places. Ephesians 6:12
The Silicon Valley Heavyweights Who Want to Settle the Moon
The moon is all the rage these days. China wants to send people there. So too does the United States and NASA. In fact, just about every country with a space program has some sort of lunar ambition that they hope will play out over the next few years. Now, there's a new entrant in this new space race, a nonprofit organization called the Open Lunar Foundation. Based in San Francisco, it's a group made up of tech executives and engineers—many of them with former ties to NASA—who have serious ambitions to create a lunar settlement. The driving ethos behind the foundation is to start a development that would not be beholden to a particular country or billionaire. Instead, as the group's name suggests, Open Lunar wants to create technology for exploring and living on the moon as a type of collaborative effort. "Our highest ambition is catalyzing and enabling a peaceful and cooperative lunar settlement," said Chelsea Robinson, the chief of operations and staff for Open Lunar. "At this time when there are so many commercial and government actors advancing their efforts on the moon, we are excited to demonstrate a civic approach to participation."
Source
Colonizing the Moon is no different than Nimrod's Tower of Babel
And the earth was of one tongue, and of the same speech. And when they removed from the east, they found a plain in the land of Sennaar, and dwelt in it. And each one said to his neighbour: Come, let us make brick, and bake them with fire. And they had brick instead of stones, and slime instead of mortar. And they said: Come, let us make a city and a tower, the top whereof may reach to heaven: and let us make our name famous before we be scattered abroad into all lands. And the Lord came down to see the city and the tower, which the children of Adam were building. And he said: Behold, it is one people, and all have one tongue: and they have begun to do this, neither will they leave off from their designs, till they accomplish them in deed. Come ye, therefore, let us go down, and there confound their tongue, that they may not understand one another's speech. And so the Lord scattered them from that place into all lands, and they ceased to build the city. And therefore the name thereof was called Babel, because there the language of the whole earth was confounded: and from thence the Lord scattered them abroad upon the face of all countries Gen.viii.i-ix.
Josephus tells us about the pride of Nimrod:
Now it was Nimrod who excited them to such an affront and contempt of God. He was the grandson of Ham, the son of Noah, a bold man, and of great strength of hand. He persuaded them not to ascribe it to God, as if it was through his means they were happy, but to believe that it was their own courage which procured that happiness. He also gradually changed the government into tyranny, seeing no other way of turning men from the fear of God, but to bring them into a constant dependence on his power. He also said he would be revenged on God, if he should have a mind to drown the world again; for that he would build a tower too high for the waters to be able to reach! and that he would avenge himself on God for destroying their forefathers!
Job warns us of folly of pride:
If his pride mount up even to heaven, and his head touch the clouds: In the end he shall be destroyed like a dunghill, and they that has seen him shall say: Where is he?
God came down and paid Nimrod a visit.....
Reasons Why Men Will NEVER Populate Outer Space Taken From St. Thomas Aquinas
Read St Thomas on the Habitat of Demons....
1. Question 64. The punishment of the demons
2. Question 74. The fire of the final conflagration