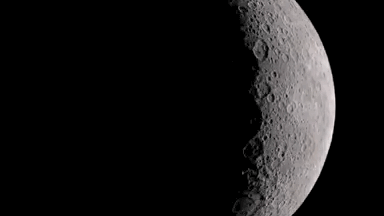 CHINA GOING TO DARK SIDE OF THE MOON IN MYSTERIOUS MISSION
China is heading to the dark side of the Moon, in a journey no spacecraft has ever made before. The Chang'e-4 mission will help illuminate some of the most shadowy secrets of our nearby neighbour, after landing on the far side of the world. No spacecraft has made such a journey onto the distant part of the Moon. Doing so is difficult because it means venturing to a part of the Moon that is largely unknown to us, since we can never see its far side from Earth.
A
s well as the audacious landing on the planet, it will carry a range of scientific experiments. Perhaps most intriguingly of them all is a big container that includes seeds and insect eggs and hence create living things that will have been born on the Moon. The country's space agency will blast off in just a few days, after a series of successful tests. It sets off Saturday, 8 December, and is expected to drop onto the Moon early next year. It will head up towards the Moon, fly around it and then drop down, into a specially selected region of the Moon that will become its home.
Source