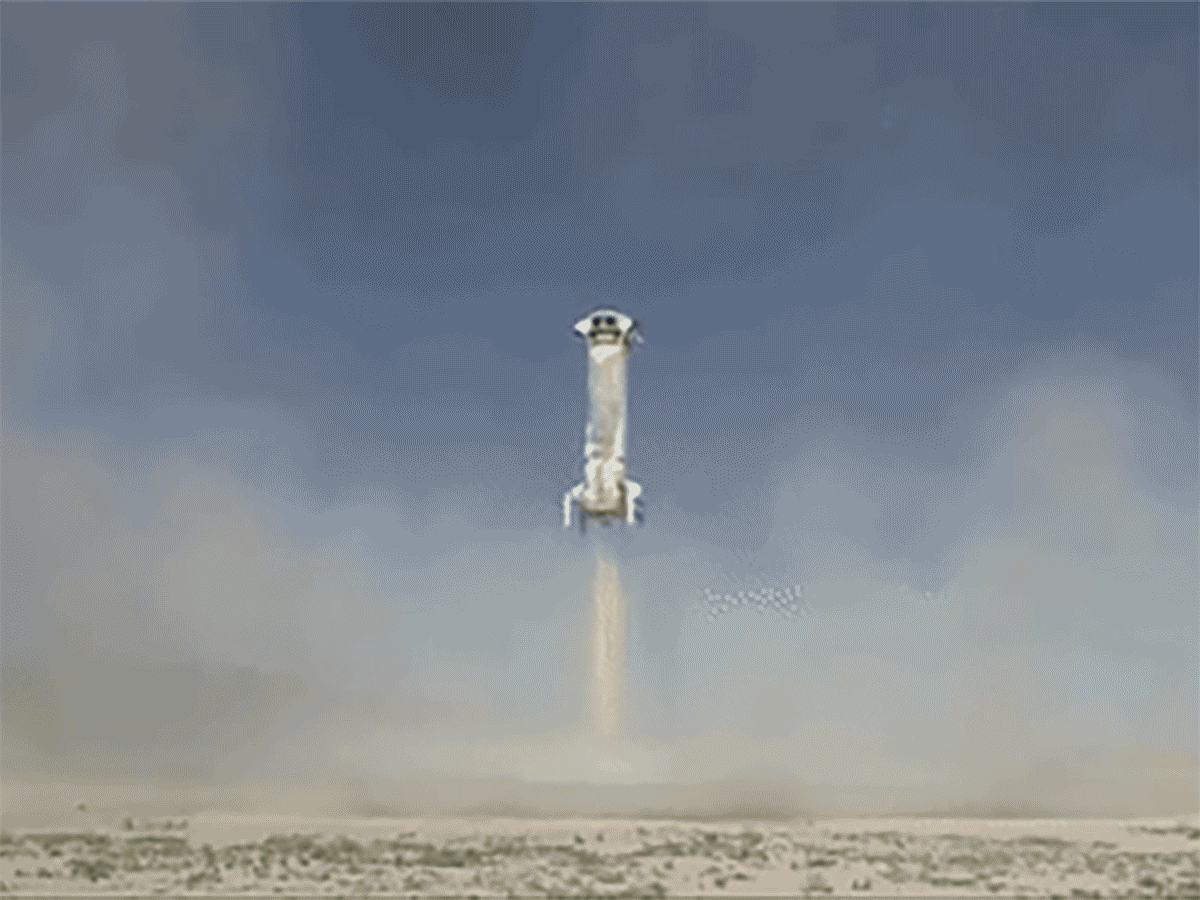 The first was like a lioness, and had the wings of an eagle: I beheld till her wings were plucked off, and she was lifted up from the earth, and stood upon her feet as a man, and the heart of a man was given to her. Dan.7.4
The First Beast is Lioness, And Had The Wings Of An Eagle
LIONESS = AIRLINE AND SPACE INDUSTRIES
Nimrod built the Tower of Babel because he wanted to avoid another flood.
Nimrod wanted to save his people from another flood:
And each one said to his neighbour: Come, let us make brick, and bake them with fire. And they had brick instead of stones, and slime instead of mortar. And they said: Come, let us make a city and a tower, the top whereof may reach to heaven: and let us make our name famous before we be scattered abroad into all lands. Gn. 11
Jeff Bezos is a modern day Nimrod who thinks he can save humanity from the General Judgment by populating Space with humans.
God destroyed the work of Nimrod
God will destroy the work of Bezos
Jeff Bezos predicts we'll have 1 trillion humans in the solar system, and Blue Origin wants to help get us there
Blue Origin founder and Amazon CEO Jeff Bezos predicts we'll have 1 trillion humans in the solar system one day — and he laid out Monday how the rocket company plans to help get there. "I won't be alive to see the fulfillment of that long-term mission," Bezos said at the Wired 25th anniversary summit in San Francisco. "We are starting to bump up against the absolute true fact that Earth is finite." Blue Origin's aim is to lower the cost of access to space, Bezos said. He will spend a "little more" than $1 billion next year to support Blue Origin, he said.
Source
Here is my take on the Four Beasts:
The Four beasts of Daniel are:
FIRST BEAST LIONESS WITH WINGS OF AN EAGLE = THE AIRLINE AND SPACE INDUSTRIES
1. The first was like a lioness, and had the wings of an eagle: I beheld till her wings were plucked off, and she was lifted up from the earth, and stood upon her feet as a man, and the heart of a man was given to her
SECOND BEAST BEAR = SOCIAL MEDIA (facebook twitter etc...)
2. And behold another beast like a bear stood up on one side: and there were three rows in the mouth thereof, and in the teeth thereof, and thus they said to it: Arise, devour much flesh.
THIRD BEAST LEOPARD = NATIONALISM OF THE FORERUNNER TO THE ANTICHRIST (HE WHO MURDERS THE FATIMA POPE WITH AN ARMY MADE UP OF MANY NATIONS)
3. After this I beheld, and lo, another like a leopard, and it had upon it four wings as of a fowl, and the beast had four heads, and power was given to it.
FOURTH BEAST = THE ANTICHRIST (THIS IS CHURCH DOCTRINE AS ALL FATHERS TESTIFY)
4. After this I beheld in the vision of the night, and lo, a fourth beast, terrible and wonderful, and exceeding strong, it had great iron teeth, eating and breaking in pieces, and treading down the rest with its feet: and it was unlike to the other beasts which I had seen before it, and had ten horns.
All four beast are different from one another - the third and fourth beasts are political in nature but different - the third being man-made nationalistic political authority and the fourth being man-made universal political authority.
I think this is in line with what the Church Fathers would say.
If you find fault in this let me know.