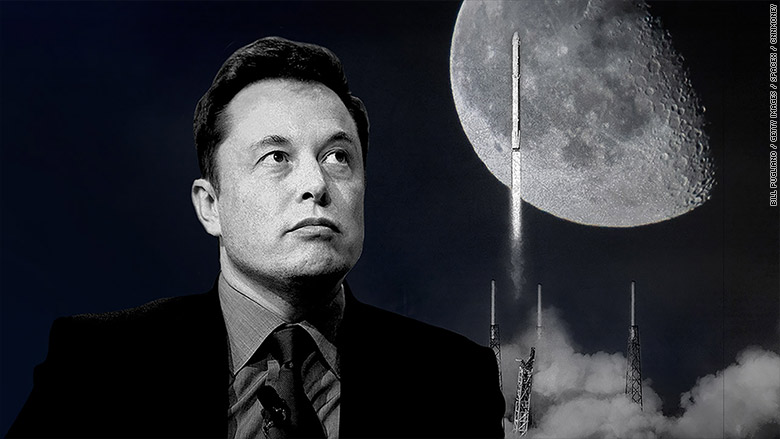 Gee....didn't see that coming....LOL!
Is Elon Musk's space tourism plan in trouble? SpaceX founder DELAYS sending people to the moon due to 'technical challenges'
Elon Musk is known for setting ambitious deadlines - and missing them. So it comes as little surprise that his company, SpaceX, has been forced to postpone its plans to send tourists into orbit around the moon this year. SpaceX has now delayed the flight until at least mid-2019 due to 'technical challenges'. A new timeline has yet to be revealed.In February last year, SpaceX announced it would launch a crewed mission beyond the moon for two private paying customers in 2018. At the time, the company promised its mission will go 'faster and further' than any humans before them. The plan was for tourists to fly on a Dragon Crew spacecraft launched by the firm's 'Big F****ing Rocket' (BFR).
Source
'Technical Challenges' = Divine Providence.....