I smell DOOM.....
NOVEMBER 2017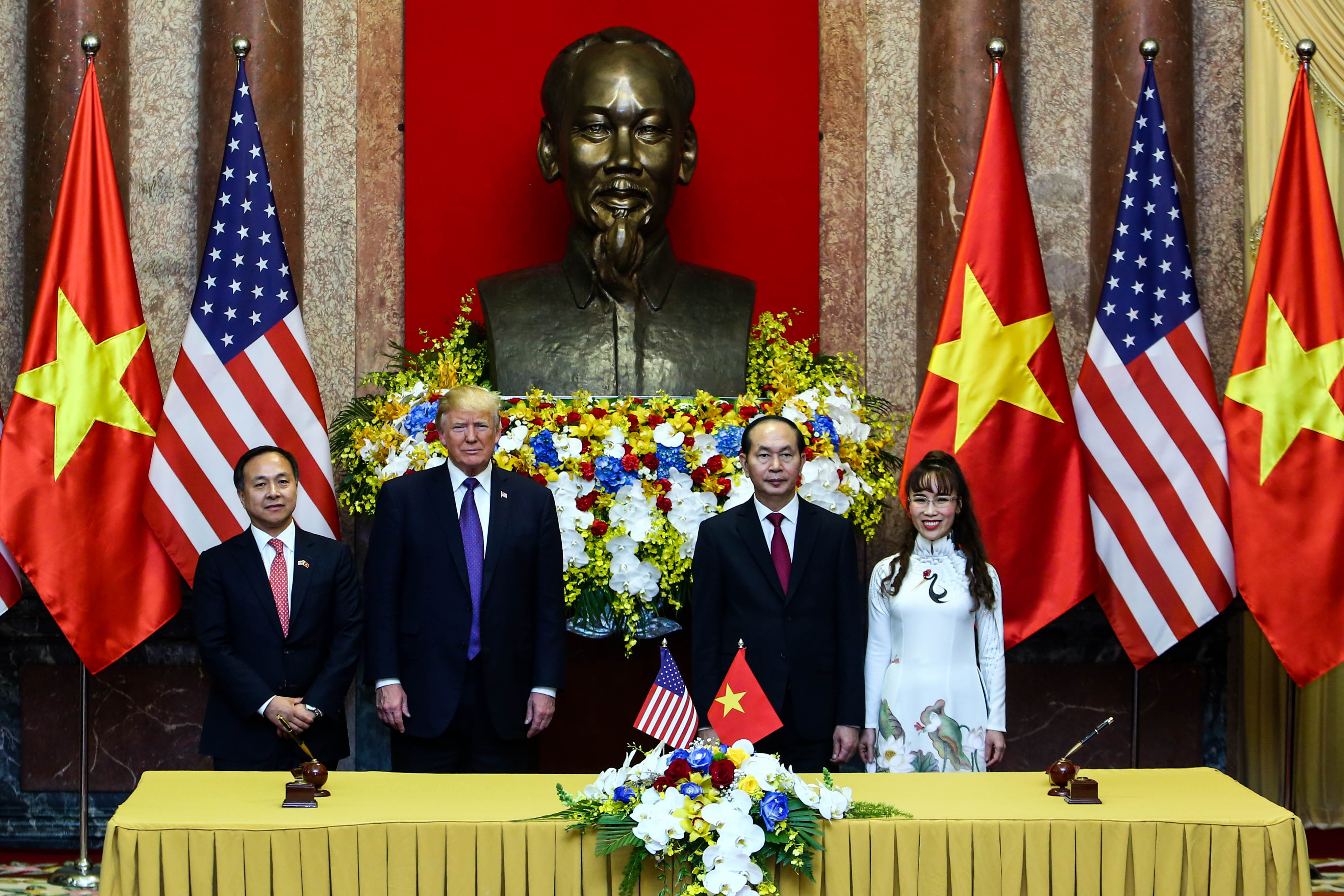 Vietjet and Pratt & Whitney announce selection of PurePower® Geared Turbofan™ for aircraft order
(Hanoi, November 12, 2017) – On the occasion of the APEC 2017 and first official state visit to Vietnam by U.S. President Donald Trump, Vietjet and Pratt & Whitney, a world leader in the design, manufacture and service of aircraft engines and auxiliary power units, today announced the selection of the PurePower Geared Turbofan (GTF) engine to power the airline's order of 10 new aircraft. This deal, which is valued at USD600 million at list prices, includes a 12-year EngineWise™ Fleet Management Program for Vietjet's 10 new-age aircraft. The two companies have so far reached a trade turnover of USD3.7 billion.
Source
JANUARY 2018
Vietjet apologies for sending models in bikinis to welcome footballers heading home from China (video)
Vietnam's budget airline has apologised for sending scantily-clad models to join the country's under-23 football squad on a flight home. Vietjet came under fire again for sending models in barely-there costumes to join the footballers heading home from China after Under-23 Asian Football Confederation (AFC) Championship on Saturday. The players were treated to a rock star welcome after they returned home on Sunday. Hordes of flag-waving fans packed the streets of Hanoi to catch a glimpse of the team. Vietjet apologised for the stunt on Sunday, saying it was an "improvised move" and not a well-thought-out marketing strategy. It said "relevant staff" had been disciplined.
Source
The owner of Vietjet is a Lady......Nguyen Thi Phuong Thao