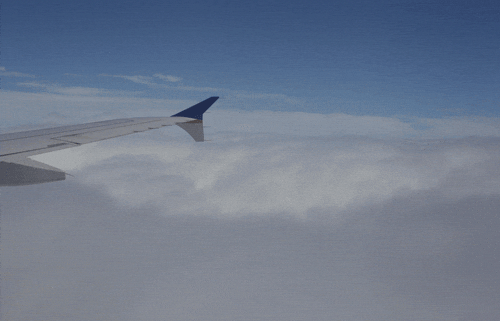 As was first reported here on this blog - the Embassy personal suffered attacks on flights into Cuba.
The attacks did not occur at the Embassy.
The US Government now admits that some staff suffered symptoms while staying at Hotels.
What do those staff staying at the Embassy and those staff staying at Hotels have in common?
Both flew into Havana....
The US State Department has issued travel advisory into Cuba.
The Department of State warns U.S. citizens not to travel to Cuba.
Over the past several months, numerous U.S. Embassy Havana employees have been targeted in specific attacks. These employees have suffered significant injuries as a consequence of these attacks. Affected individuals have exhibited a range of physical symptoms including ear complaints and hearing loss, dizziness, headache, fatigue, cognitive issues, and difficulty sleeping.
The Governments of the United States and Cuba have not yet identified the responsible party, but the Government of Cuba is responsible for taking all appropriate steps to prevent attacks on our diplomatic personnel and U.S. citizens in Cuba. Because our personnel's safety is at risk, and we are unable to identify the source of the attacks, we believe U.S. citizens may also be at risk and warn them not to travel to Cuba. Attacks have occurred in U.S. diplomatic residences and hotels frequented by U.S. citizens. On September 29, the Department ordered the departure of nonemergency U.S. government employees and their family members to protect the safety of our personnel.
Due to the drawdown in staff, the U.S. Embassy in Havana has limited ability to assist U.S. citizens. The Embassy will provide only emergency services to U.S. citizens. U.S. citizens in Cuba in need of emergency assistance should contact the Embassy by telephone at +(53)(7) 839-4100 or the Department of State at 1-202-501-4444. U.S. citizens should not attempt to go to the U.S. Embassy as it suffered severe flood damage during Hurricane Irma.
Travelers should apprise family and friends in the United States of their whereabouts, and keep in close contact with their travel agency and hotel staff.
For further information:
Visit the Embassy Havana website for the latest messages to U.S. citizens and other information related to Embassy operations.
See the State Department's travel website for the Worldwide Caution, Travel Warnings, Travel Alerts, and Country Specific Information for Cuba.
Enroll in the Smart Traveler Enrollment Program (STEP) to receive the latest security updates and make it easier for the nearest U.S. Embassy to locate you in an emergency.
Follow the U.S. Embassy in Havana on Twitter @USEmbCuba and Facebook and the State Department's Bureau of Consular Affairs on Twitter and Facebook.
Again the attacks are taking place above 29,050ft on flights into Cuba.
The attacks are not at ground level.
AP: U.S. urges no travel to Cuba, cuts embassy staff
The United States is warning Americans against visiting Cuba and ordering more than half of U.S. personnel to leave the island, senior officials said Friday, in a dramatic response to what they described as "specific attacks" on diplomats. The decision deals a blow to already delicate ties between the U.S. and Cuba, longtime enemies who only recently began putting their hostility behind them. The embassy in Havana will lose roughly 60 percent of its U.S. staff, and will stop processing visas in Cuba indefinitely, the American officials said. In a new travel warning to be issued Friday, the U.S. will say some of the attacks have occurred in Cuban hotels, and that while American tourists aren't known to have been hurt, they could be exposed if they travel to Cuba. Tourism is a critical component of Cuba's economy that has grown in recent years as the U.S. relaxed restrictions. Source