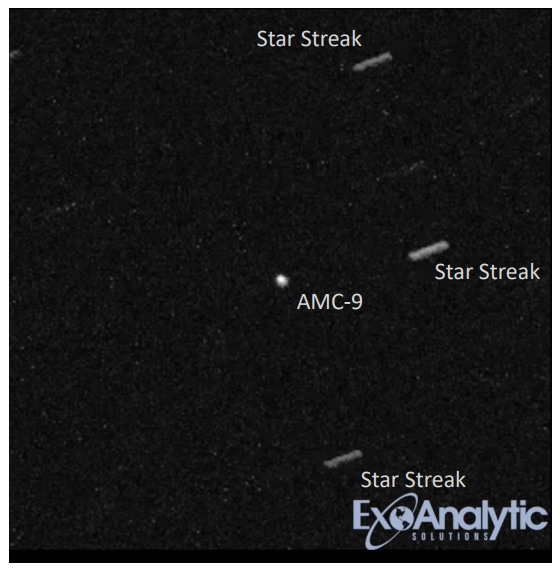 A satellite may be falling apart in geostationary orbit [Updated]
It is not clear what might have caused the AMC-9 satellite to become unresponsive.


On the morning of June 17, the Luxembourg-based satellite operator SES lost control of a large satellite in geostationary space, nearly 36,000km above the Earth's surface. Shortly after, the satellite operator began working with another company that specializes in space situational awareness to track the drifting machine, AMC-9. A few days ago that company, ExoAnalytic Solutions, saw the AMC-9 satellite begin to fragment. "We have seen several pieces come off of it over the past several days," ExoAnalytic's chief executive officer, Doug Hendrix, told Ars. "We are tracking at least one of the pieces. I would hesitate to say we know for sure what happened." The AMC-9 communications satellite launched in 2003 aboard a Russian Proton rocket. It is a fairly large satellite and was nearing the end of its 15-year design lifetime. Like about 500 other governmental and commercial geostationary satellites, AMC-9 orbited Earth at about 36,000km. This is because, when flying above the equator at precisely this altitude, satellites can easily maintain their position over a fixed point. This facilitates constant communication between Earth and the ground. This high orbit above Earth's equator is therefore valuable and increasingly cluttered real estate. Unfortunately, there is no atmospheric drag that high above Earth, so once debris gets into geostationary orbit it tends to remain there. With a global network of 165 optical telescopes around the globe, ExoAnalytic focuses on tracking objects in and near geostationary orbit. Its private services augment the "space situational awareness" program led by the US Air Force.
Arstechnica Read More>>>>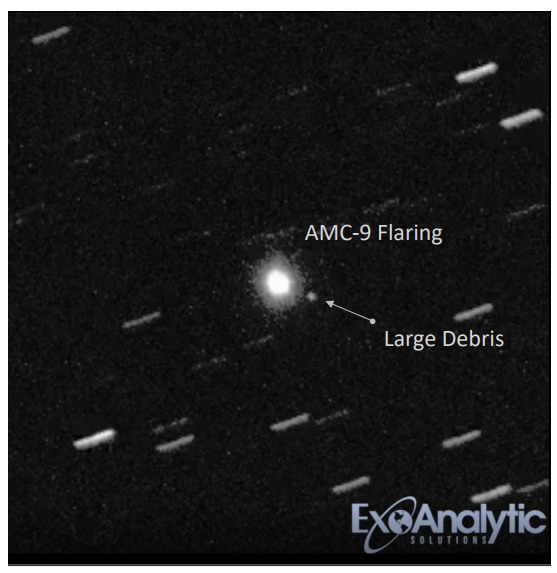 Sunday 11am ET Update: In response to a query from Ars, the AMC-9 satellite's operator, Luxembourg-based SES, issued the following statement on Sunday morning:
In the early hours of 1st July, the SES Satellite Control reestablished contact to AMC-9. SES and the satellite manufacturer Thales are working around the clock to evaluate the status and define the next steps. Tracking information received on 29 June had suggested that at least two separate objects were located in the vicinity of AMC-9. Their source has still to be determined. The new piece of information was included by Thales and SES in their investigations. All relevant operators and agencies are being kept informed and will receive regular updates from SES. The current assessment is that there is no risk of a collision with other active satellites. AMC-9 and its status continue to being tracked by SES and agencies, including the Joint Space Operations Centre (JSpOC) and ExoAnalytic, a private firm and tracking service provider. Since the incident on 17 June 2017, AMC-9 has been slowly moving westwards with its payload disabled and not causing interference. A majority of traffic has been transferred to other SES satellites and SES is working on a long-term plan to minimize disruption to customers.