HOW DO YOU LIKE ME NOW!! Moron Muslim Seif El Din Mustafa Hijacks EgyptAir Over Spat With Ex-Wife! He And Gives Up!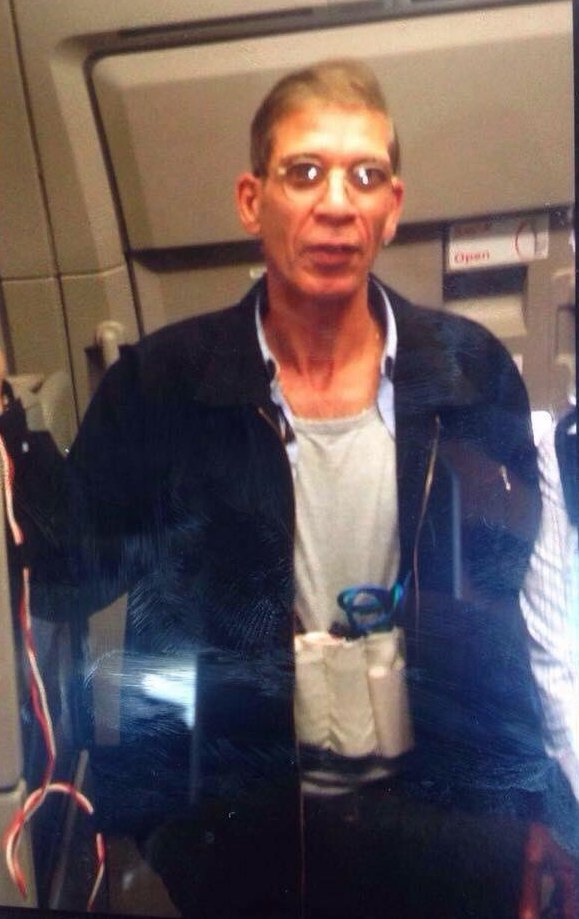 How Do You Like Me Now!
This is the moment when one of the passengers believed to be held hostage on the EgyptAir plane forced to land in Cyprus, takes a grinning selfie with the hijacker. The hijacker, identified as Seif Eldin Mustafa, is seen wearing his 'suicide belt', as an unknown man standing next to him on the plane while taking a picture. Mustafa hijacked the domestic EgyptAir jet after taking off from Alexandria and forcing it to re-route to Cyprus' Larnaca airport, where he has taken several passengers and crew hostage and demanded to see his Cypriot ex-wife. The hostage situation on the tarmac came to a dramatic end just before 1pm as one of the pilots was seen struggling with someone inside cockpit before jumping out of a window, moments before authorities arrested Mustafa.
Daily Mail Read More>>>>>