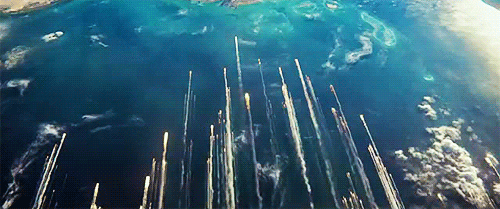 We were told by NASA that Catholic Astronaut would be in space for 1 year. He was shot into space on 27 March 2015 and one year would make his return on Easter Sunday 2016.
But Catholic Kelly's trip is cut short by one month!
Why?
Here is the revised schedule the "return"
Tuesday, March 1
21:15 (UTC) Farewell and hatch closure coverage; hatch closure scheduled at 21:40 (UTC).
Wednesday, March 2
00:45 (UTC) Undocking coverage; undocking scheduled at 01:05 (UTC).
03:15 (UTC) Deorbit burn and landing coverage; deorbit burn scheduled at 03:34 (UTC), with landing at 04:27 (UTC).
06:30 (UTC) Video file of hatch closure, undocking and landing activities.

Why the change? Did Catholic Kelly lose his nerve up in the darksome atmosphere?
What happens to Roman Catholics who tempt God? Tempting God by neglecting the Sacraments for almost a year?
This Catholic Kelly made a public display of neglecting the Sacraments for almost one year. Don't you think that God will answer in kind - by making a public example out of one who neglects God and the Sacraments for over one year?
Hey, just a heads up.
Now for an appropriate tune for Wednesday's crash landing......
I've been stuffed in your pocket for the last hundred days
When I don't get my bath I take it out on the slaves
So grease up your baby for the ball on the hill
Polish them rockets now, and swallow those pills
and sing... Space Lord Mother
Huh! Uh huh
There's a car in the field now in a column of flame
With two doors to choose but only one bears your name
You've been drinking my blood well I've been licking your wounds
I'll shave off the pitch now in the scope of your tune

You'll sing... Space Lord Mother
I left my throne a million miles away
I drink from your tit
I sing your blues every day
Now give me the strength
To split the world in two yeah
I ate all the rest and now I've gotta eat you

Well I sing .. Space Lord Mother
Built in my nightmares and using my name
You're stroking my cortex and you know I'm insane
I'm squeezed out in hump drive and drownin' in love
Encompass them all to a position above
Well I sing... Space Lord Mother
I left my throne a million miles away
I drink from your tit
I sing your blues every day
Now give me the strength
To split the world in two yeah
I ate all the rest and now I've gotta eat you

Well I sing... Space Lord Mother
I lost my soul when I fell to earth
My planets called me to the void of my birth
The time has come for me to kill this game
Now open wide and say my name
Space Lord Mother