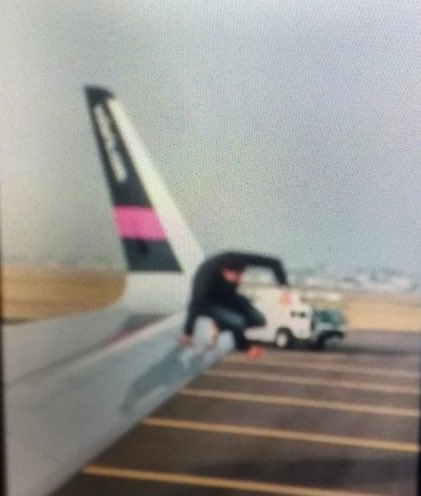 Muslim Male opens door on flight and makes a dash for it. This photo was taken on Volaris Fight #Y4714 From Mexico City to Cancun.
Notice open door - the Muslim wanted to make a statement on the Open Door Policy on Immigration, but the passengers failed to get the gist of it.
Most thought he was just another crazy Muslim!